Pioneering Bio Agriculture:
ABTEC's 30-Year Journey
ABTEC had been into research along with the commercial production of Bio Fertilizers & Bio Pesticides ever since the company was incorporated back in 1993.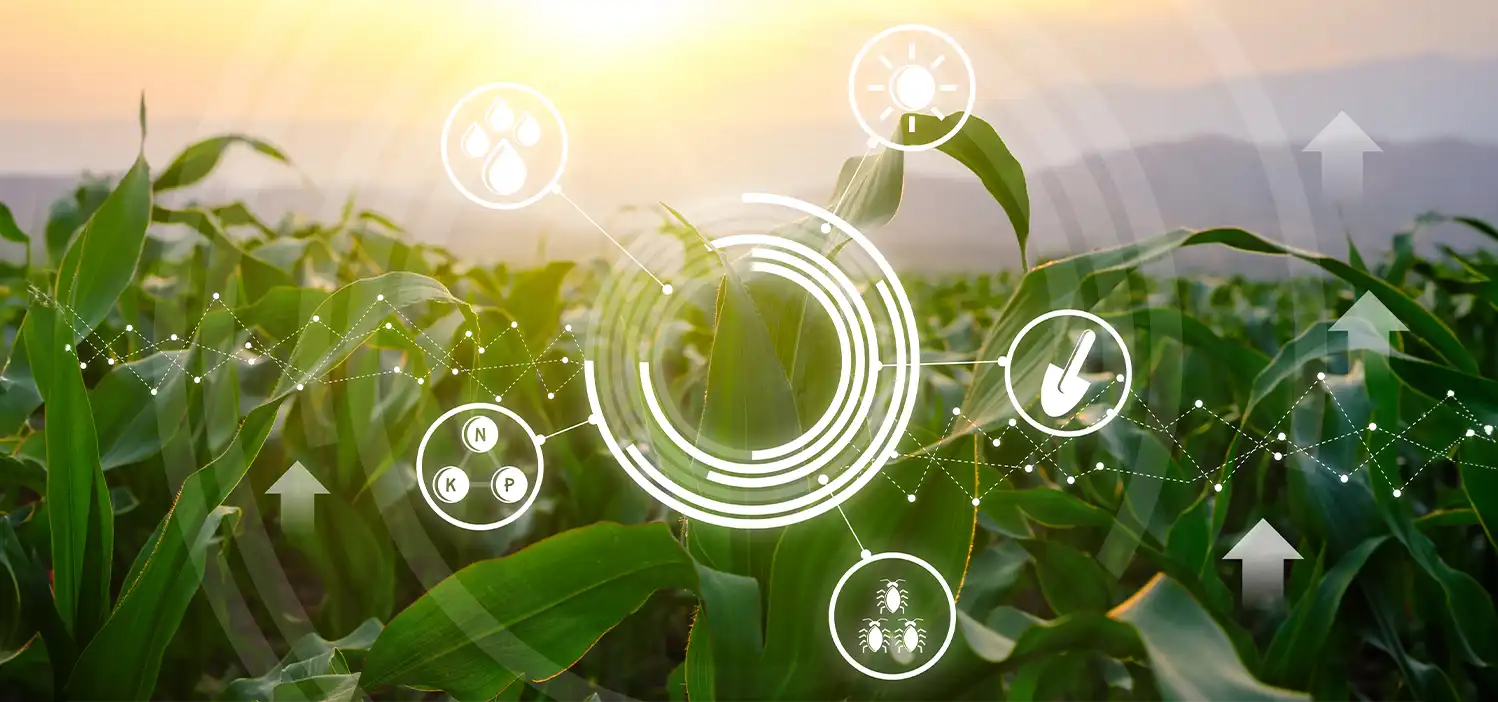 The Core Mission of Our Research Centre
To develop m

icrobial technologies

and

to reduce the applic

ation of toxic chemicals in

crop production

.

T

o develop natural hygiene

and home care products and to popularize the same in

households

.

To develop

and promote

natural repellents to drive away

reptiles, insects and wild animals.

To research on probiotics and prebiotics for human and animal application.
The Key Drivers Behind ABTEC's Research Centre
To serve better to the farmers, ABTEC had established our own Research Centre to introduce leads of emerging technologies into the currently used microbial inoculant technology.
Our Research Centre helps to support students, researchers, emerging start-ups and entrepreneurs in the area of product development in Microbiology, Chemistry, Biotechnology, Botany and Biochemistry.
The Research Center is aimed to generate awareness among customers and thereby to promote organic cultivation as part of its social responsibility.
Development of new-generation organic and natural products according to the consumer demand.
To generate skilled and trained manpower on R&D, Manufacturing, Branding, Marketing and thereby help Nation building.
To expand to Universities and similar Government institute linked collaborative research and development.
Explore Our Research Focus Areas
Bio-Fertilizers and Bio-Pesticides
Development of improved strains of Bio-fertilizers and Bio-pesticides.
Ecological studies of available commercial microbial inoculants of state and national institutes under various agroclimatic conditions.
Fermentation Process Enhancement
Identify and address issues in the commercial fermentation process.
Developing technology for new formulation and improving the present formulation technology.
High Concentration Formulations
Developing high concentration formulations to improve efficacy and reduce the bulk.
Biological intervention for organic solid waste management and recycling.
Organic Slow Release Fertilizer
Production of organic slow release fertilizer.
Market waste management /  Sustainable Business Practices
Prebiotics and Probiotics
Prebiotic and probiotic for aquaculture and humans.
Development of Natural repellants against lizards, cockroaches, snakes etc.
Natural Personal Care Products
Development of natural Shampoos, Soaps, Hand wash and Body wash.
Development of Nutraceuticals.
Soil and water testing kits
Soil and water testing kits.
Food & Beverages testing kits
Food & Beverages testing kits.
Human Pathogen Testing Kits
Ensuring Safety and Well-being.
Join Our Training Program
Eligible Streams: We welcome students pursuing degrees in the following fields: Microbiology, Biotechnology, Biochemistry, Agriculture, Botany, Chemistry, Commerce, and Management.

Official College Letter: A letter from your college confirming your enrollment is mandatory.